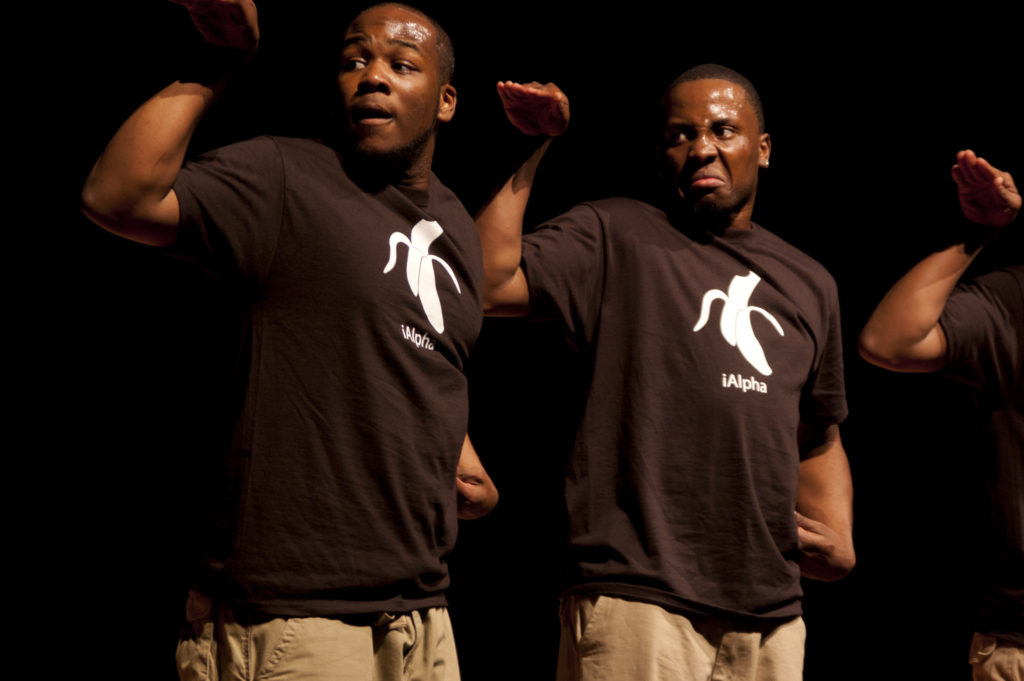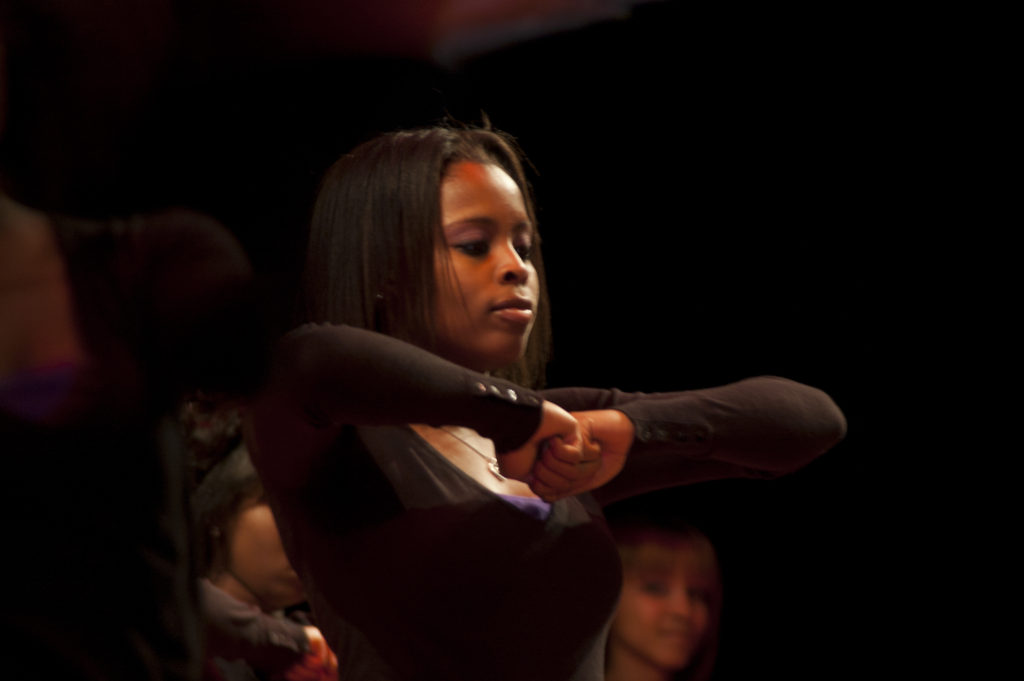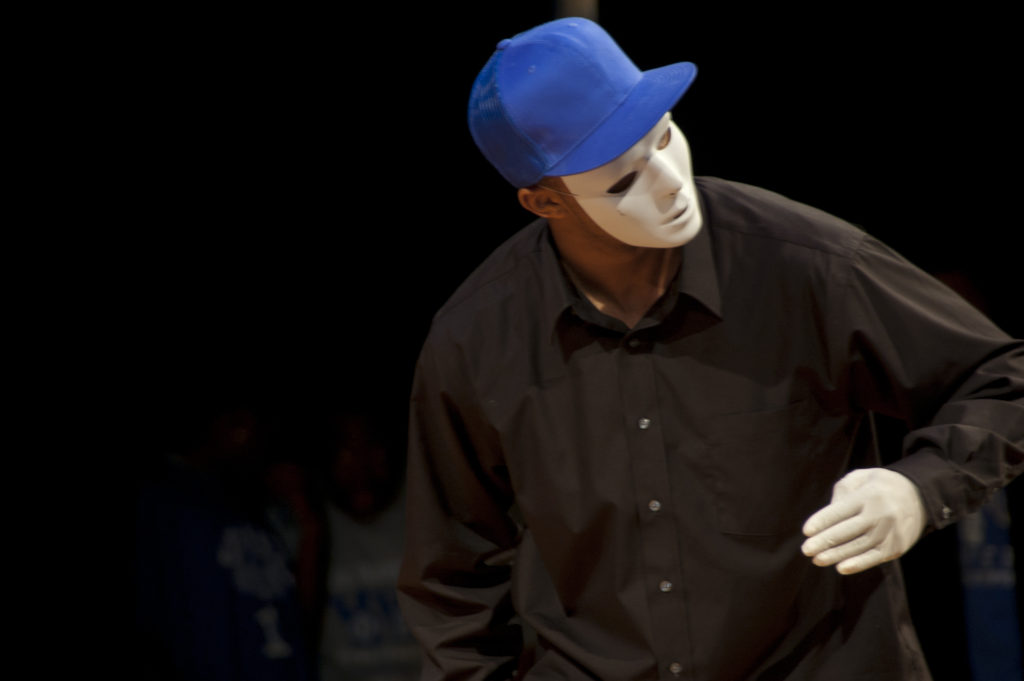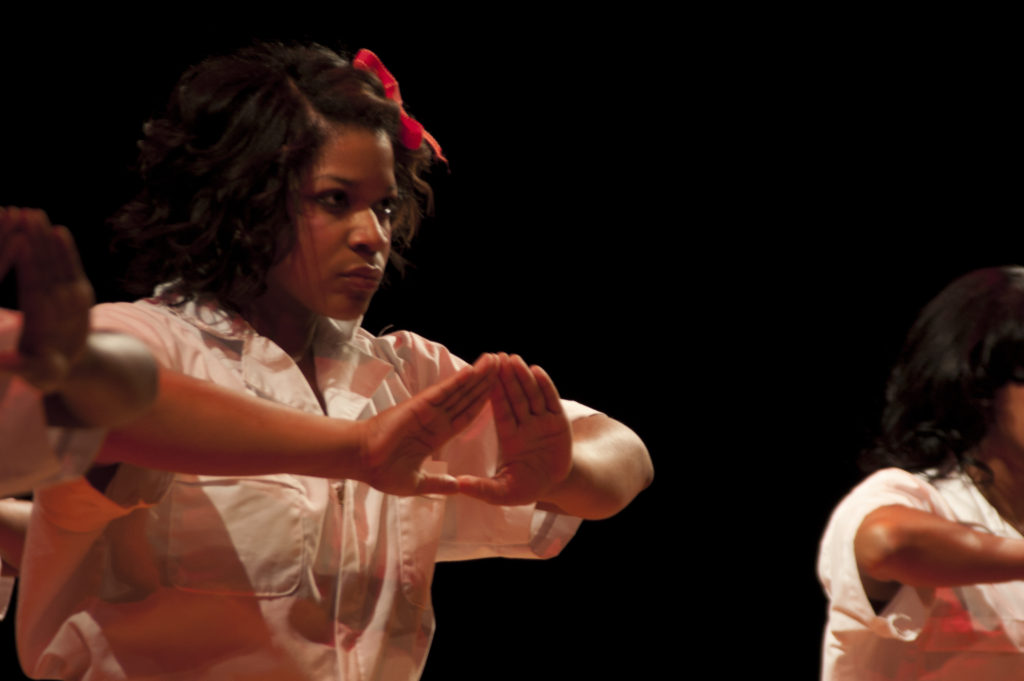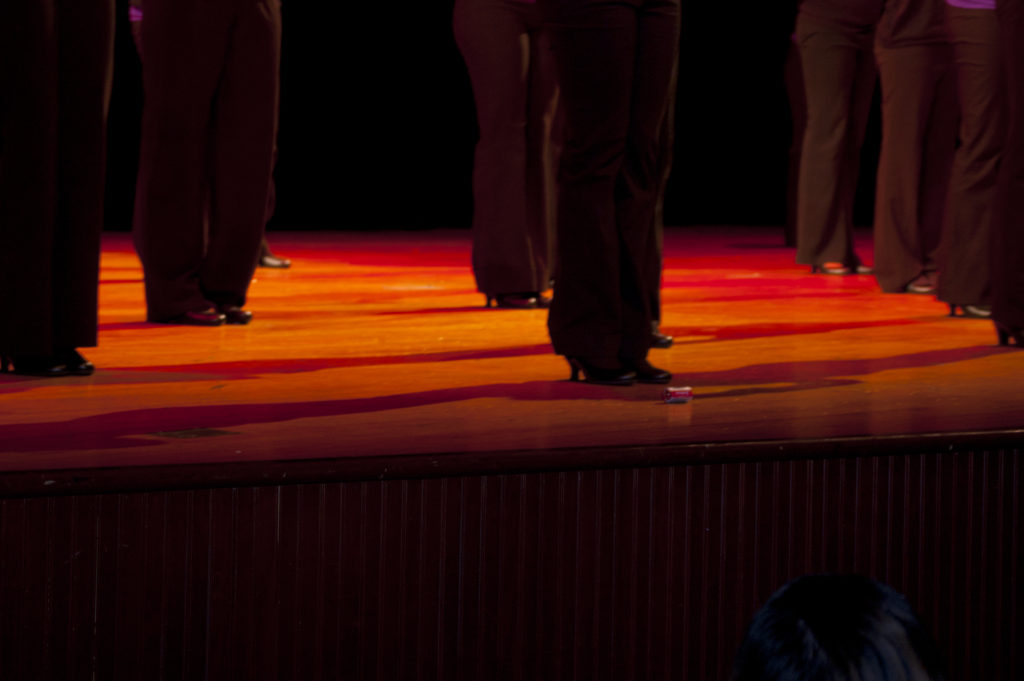 Stepping: Beyond the Line
Dancers stomp out a rhythm on the floor with verve and precision, in performances that comment on love, justice, and community. Riffing on the ups and downs of brotherhood, dancers draw from folk traditions like the ring shout, playing the dozens, handclap games, and military jodies. The history of this dance form speaks to West African cultural roots,  North American slave societies, black institution-building in the Jim Crow South, black military service in World Wars I and II, and civil rights activism. Interviews with steppers and historians, vintage photographs, and energetic footage of step shows reveal a performative culture grounded by a deep sense of social responsibility.
Director Dee Garceau was introduced to stepping at the University of Montana when she served as faculty advisor to the Black Student Association during the early 1990s. In 2002, Garceau trained at the Documentary Center at George Washington University, where her class produced a short film about Go-Go music, a genre indigenous to D.C.'s black neighborhoods. Garceau then returned to Rhodes College in Memphis, TN, where she taught U.S. History, Native American History, and Gender History. In 2010, Garceau led a course at Rhodes in which students formed the production team to research, interview, write, shoot, and edit "Stepping: Beyond the Line" under her direction.
In April 2010, Garceau and the crew filmed the "Kings of Memphis Step Show" at the University of Memphis, hosted by Phi Beta Sigma Fraternity. Step practices were also filmed with Alpha Phi Alpha Fraternity at University of Memphis, and Alpha Kappa Alpha Sorority at Christian Brothers University. Individual interviews were filmed with members of Sigma Gamma Rho Sorority, Omega Psi Phi Fraternity, and Kappa Alpha Psi Fraternity as well.
Funded by the Mike Curb Institute for Music in Memphis, Tennessee, "Stepping" also features an original score composed and produced by Memphis musician Steve Selvidge with veteran session players from the city, including Susan Marshall Powell and Alvin Youngblood Hart. This film is a collaboration between producer/director Dee Garceau, co-producer Joann Selvidge, director of photography Eric Swartz, nine Rhodes College students who interned on the production, and the BGLO members who shared their stories and dances.
Awards and Screenings
Official Selection, San Diego Black Film Festival, 2013.
Official Selection, Black International Cinema Berlin, 2013.
Best Documentary Feature, Black International Cinema Berlin, 2013.
Official Selection, Texas Black Film Festival, 2012.
Official Selection, Rainier Independent Film Festival,
Official Selection, New Orleans International Film Festival, 2012.
Official Selection, Indie Memphis Film Festival, 2011.
Hometowner Award for Documentary Feature, Indie Memphis FF, 2011
To view this film, go to