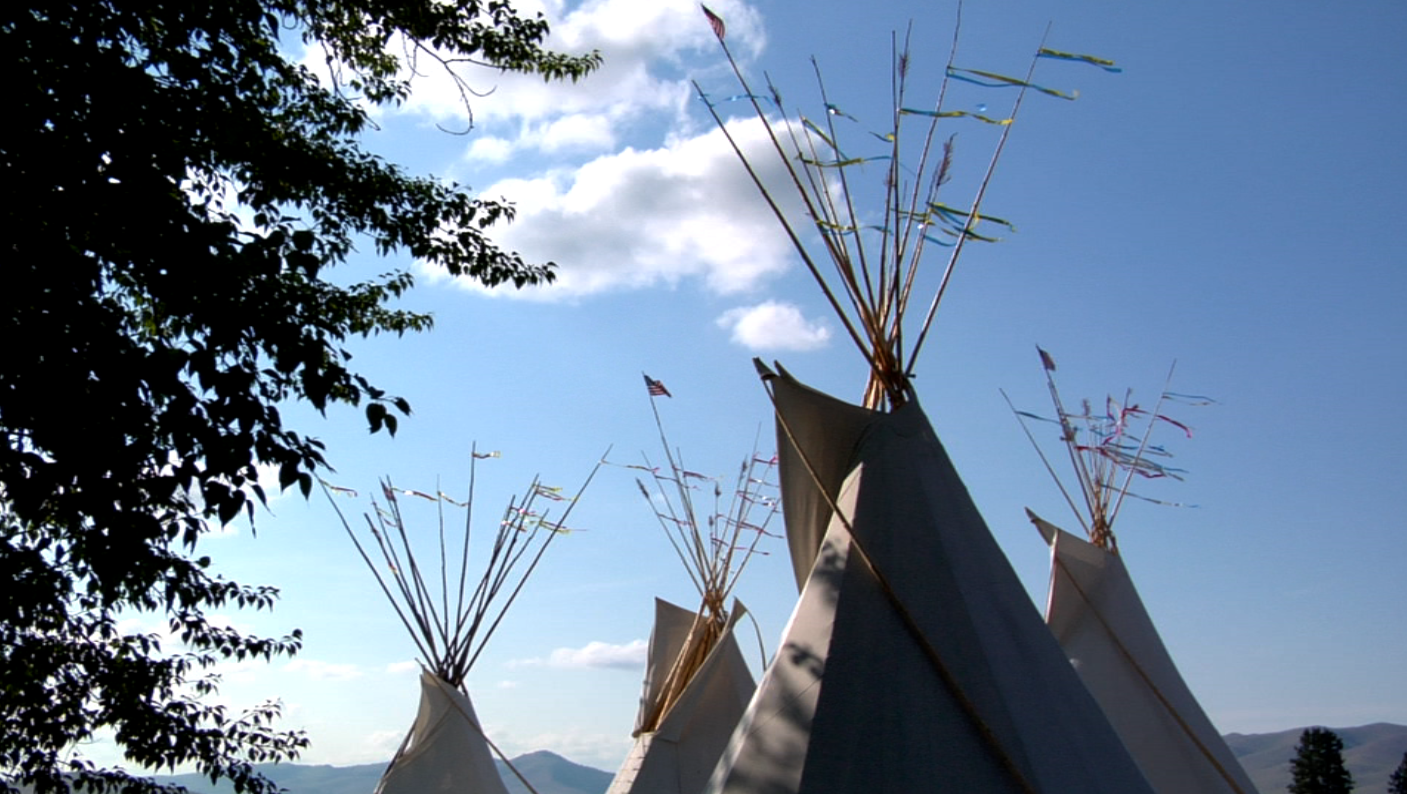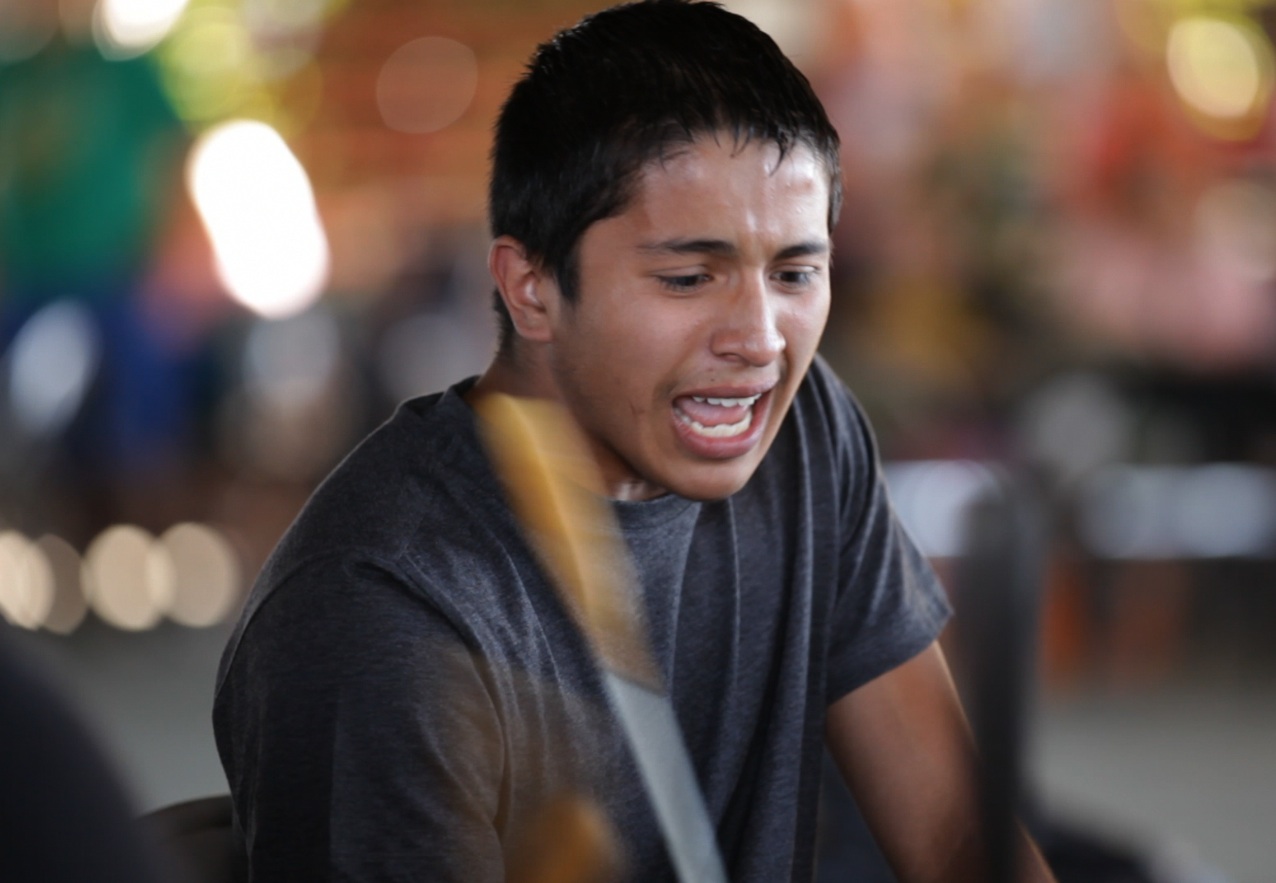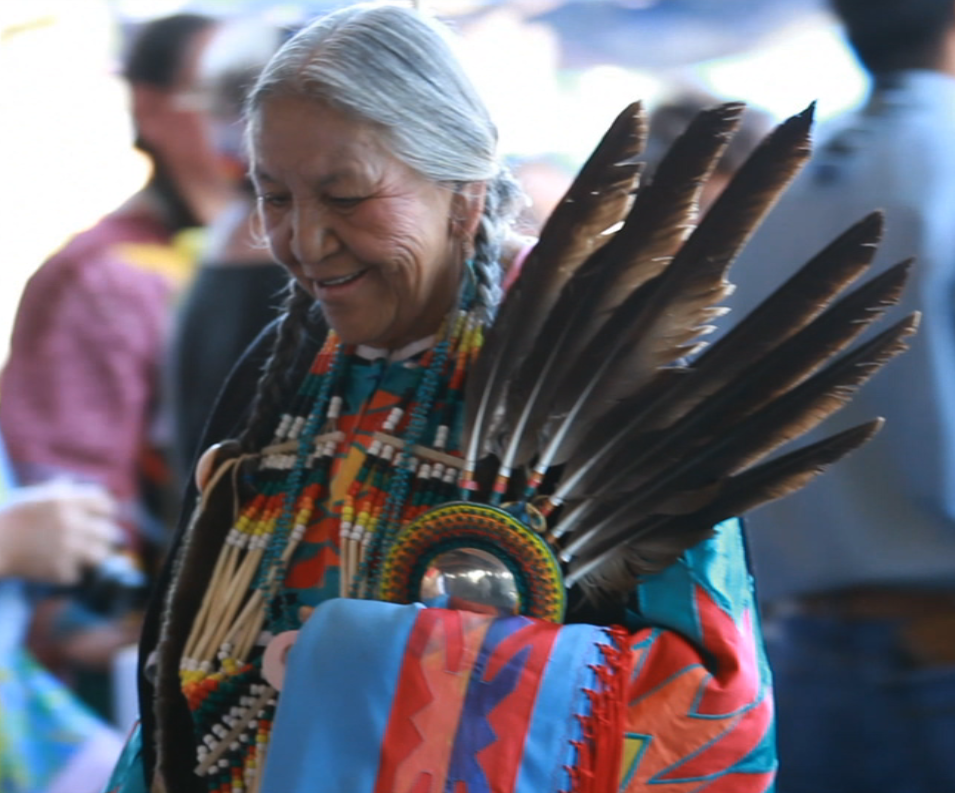 We Sing
Early twentieth-century photographers like Edward S. Curtis created a mythic view of Native North American people as vanishing cultures, unable to survive modern life. What Curtis missed were the many ways Indian people met change with integrity and imagination-- adapting and remembering, bringing their own values forward to meet new social, political, and economic landscapes.
The drum songs and dances heard at powwows are forms of shared memory. They invoke the rhythms of life before EuroAmerican invasion, comment on the industrial age, honor elders and veterans, and celebrate tribal cultures. Elders, singers, and dancers talk about the powwow circuit and what it means to them. Together they make a song of innovation and resilience.
Adoptions are powerful innovations. From the fur trade to the present, Native American people have adopted both children and adults to strengthen the web of kinship. Blackfeet elder Kenny Eaglespeaker rescues a child buffeted by substance abuse. Chippewa-Cree Rose Barton, separated from her culture, finds her way home through adult adoption into the powwow world.
Powwows carry Indian identities through time and change, like rivers cutting new channels, and practices can be contested. Should women sing at the drum? Which tribes allow it, which tribes do not? A trail of controversy reveals the distinctiveness and flexibility of tribal cultures.
This is a quiet film, whose humor and drama are subtle. Listen to the stories, hear the songs, and a world of love and honor comes into focus.
Awards and Screenings
PBS Montana, 7:30pm, August 31, 2017.
Indie Memphis, Official Selection, 2016.
Accolades Global Film Competition, Award of Merit, Documentary Short, 2015.
Western Historical Association Conference, 2015.
American Association of Ethnohistorians, 2015.
Official Selection, Frozen River Film Festival, 2014.
To view We Sing, go to
If password is required, use:  powwow